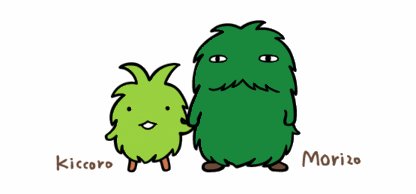 While in Japan, I visited the 2005 World Expo in Aichi. I've been meaning to write about the experience since my return, a month ago now. The United States pavilion, in particular, deserves critical attention, but the entire enterprise was problematic. Had the theme of this year's exposition been less agreeable - something other than "Nature's Wisdom" - my overall impressions would likely be even more negative. As is, it was difficult to distinguish between the 2005 World Expo and Disney's Epcot Center. Throngs of Japanese tourists crowded the walkways, moving from one pavilion to another, a routine punctuated with food or drink at any of the many restaurants or combinis that dotted the expo grounds. Souvenir carts were also popular pit stops and tourists loaded up on kitsch goodies such as stuffed animals, key chain ornaments, pens, badges and the like, most of these items prominently featuring Kiccoro and Morizo, the expo mascots.
The country pavilions were thinly disguised tourism pitches. New Zealand, for example, mesmerized pavilion visitors with a widescreen movie of the country's stunning landscapes. Cameras, borne via helicopter or gliders, raced over sun-streaked fields before rising up to meet the mountains or falling rapidly toward the ocean. The accompanying new age soundtrack - traditional Maori music given the Enya treatment - had me expecting a guest appearance by Gandalf and Frodo, New Zealand's unofficial spokespersons. On this count I was disappointed, but the attractive Kiwi girls working the pavilion were a nice enough distraction.
Other countries didn't succeed in "selling" themselves, at least subjectively. Brunei Darussalam decided the "Nature's Wisdom" theme translated best as a lesson on the benefit of offshore oil rigs. They presented photographs of schooling fish around the great, metal legs of the industrial installations. Oil rigs, the wall text proclaimed, are artificial reefs, helping to protect imperiled species by providing habitat. While true to an extent, this is an awfully weak argument for the rapid petroleum development Brunei endorses. In case a visitor should remain skeptical, however, they also showcase the colorful Las Vegas wonderlands oil money is building (think of the U.A.E.'s Dubai), inviting the Japanese to come play on their beaches and spend money in their hotels.
A citizen of the United States, I was eager to see what my country had to say for itself, particularly in light of the expo's "green" theme. Unfortunately, the lines at the Canadian and U.S. pavilions were among the expo's longest, not counting the corporate pavilions, and would-be visitors waited for over an hour to "see" North America. (Usually, lines were shorter for the Mexican pavilion.) Being "one of us," however, has its benefits. My friend, Ben, who is not only American, but also worked in the South Pacific Islands pavilion, suggested we bypass the line and ask the American college students in charge if we could be given - cough - special treatment. Sure enough, after talking with James, a young Bostonian who rocked back and forth on a Segway while monitoring the entrance, we were not only allowed to skip the line, but told that we should hang around after the conclusion of the tour if we wanted to ride a Segway ourselves. Nice. In we went.
The first thing you notice upon entering is a wall plaque with the prominent text, "A Message From President George W. Bush." A smiling photograph of Fearless Fosdick accompanies the plaque. Curious as to what our Commander in Chief had to say, I read the greeting. For the most part, it consisted of the usual rigmarole one associates with a formal greeting, but Bush also introduced the theme of our country's pavilion, "The Franklin Spirit," a commemoration of the life and legacy of Benjamin Franklin. "Today, many talented scientists, engineers, inventors, and entrepreneurs are upholding Franklin's proud legacy, contributing to society's progress and improving lives through technological innovations and scientific breakthroughs." True enough, but it strikes me as a peculiar notion for this, the most unprogressive of presidents, to champion. After all, legislation his administration supports has encouraged many "talented scientists, engineers, inventors and entrepreneurs" to depart the U.S. or to choose a more open-minded country, such as Canada, in the first place. The message closes with a nicety that seemed laughable given the context. "Laura joins me in sending our best wishes." Thanks, guy.
More irksome still was the "Message From The U.S. Commissioner General," Lisa Guillermin Gable. She writes,
"Throughout its history, the United States has approached the natural world with a sense of awe and respect. Today, we seek its preservation through a spirit of innovation driven by our traditional values of Hope, Optimism, Enterprise and Freedom."
First of all, do we really need to capitalize our contemporary buzzwords? I mean, c'mon people, it's patronizing! Furthermore, are Americans "seek[ing]" the preservation of the natural world? I glance again at Bush's photograph, not far from Ms. Gable's own headshot, and recall that this man is on a mission to roll back preservation and conservation measures alike, even "seek[ing]" to curtail future corrective efforts.
It is with this in mind that I entered the first large room of the pavilion, donned a pair of headphones (to hear the English translation), and watched a video on the life of Benjamin Franklin amid a concentrated crowd of Japanese tourists. An abridged survey of Franklin's many accomplishments, the film focused on his scientific experiments, including the apocryphal kite and key test. (There have been several good Franklin biographies published in the last few years, revealing the man to be a consummate schmoozer, ladies man, entrepreneur and raconteur. None of these traits should distract from the fact that the man was brilliant, energetic and creative; in fact, it is his ability to sweet-talk dignitaries that made him such an effective diplomat and scientist. These more colorful aspects of Franklin's character were left unexplored, of course; the pavilion focused only on a Disneyfied, reduced Franklin. The narration even had the audacity to refer to the man as Ben, rather than Benjamin, as though he were an old friend.)
Lost in thought about Franklin's accomplishments and wondering what the Japanese made of all this nonsense, I was ushered into a third room, this one a theatre with long, uncomfortable bench seating. My friend Ben (not Franklin; I don't know him) nudged me and whispered, "Get ready for the
real
Epcot experience." Sure enough, the second movie features Franklin himself, a costumed actor bubbling about the screen while waxing poetic about the miracle of modern technology. "Oh, if only I could have lived long enough to see what you people know," he says, shaking his head. At one point, he appears with a dew rag and sunglasses and proceeds to dance awkwardly while old-school hip-hop beats play in the background. "What curious music you people have today!," he exclaims. As if this pandering wasn't torturous enough, "Franklin" enthusiastically explains some of his own experiments. When he talks of the famous key and kite night, the audience is sprayed with a light mist while rain and lightening appear onscreen. A minute later, Franklin plugs our seats into a conductor and the benches vibrate, "proving" that electricity exists. (I wish I could have seen my face. At least that would have been funny.) The predominantly Japanese audience seemed equally unimpressed.
Finally the movie ended and we moved into the fourth and final room of the United States pavilion. Seemingly unrelated to Franklin, this room celebrated our space program, cheering plans to land humans on Mars and trumpeting our successes to date. Consisting mainly of large photographs of the moon and Mars, the gallery would have fit in at the Smithsonian National Air & Space Museum in Washington, D.C., but most visitors were less interested in the display than in a young Japanese-American girl gliding about the room on a Segway. She spoke Japanese well and gave a brief talk about American ingenuity. The rehearsed speech ended with an enthusiastic description of the marvelous toy that conveyed her about the space.
Following the talk, Ben and I lingered long enough to be noticed; the girl rolled over to us and introduced herself. In turned out she was from Queens, New York, my current home, and after exchanging pleasantries we talked about being an American in Japan for a minute or two. Then Ben dropped the bomb. "So, James said we should ask you about riding the Segway." She seemed superficially insulted - "Oh, so
that's
why you're talking to me." - but smiled and explained how to control the machine. Ben and I took turns on the "Human Transporter," said our goodbyes and left the United States. Outside it had become dark, now nearing 8:00 PM, but the line of Japanese tourists awaiting entrance to the U.S. was still long.
"So do you want to see India?," Ben asked. "I've had this desire to see it, but just haven't gotten over there yet."
"Alright, India it is," I replied, and we headed off for Global Common #1.
Photo credit:
copyright, Expo 2005, Aichi, Japan