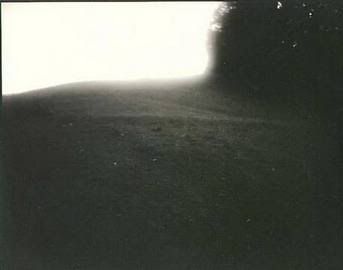 As a follow-up to my recent post about the Southerner's focus on death and decay, "
A Rose For Emily
," I thought I'd provide the following links -
Part I
and
Part II
.
Modern Art Notes
is perhaps the most established - most widely read, anyway - art blog, and Tyler Green, the man behind the blog, provides us with two blurbs on Sally Mann, one of my favorite contemporary photographers. Though best known for photographs of her children, I find her more recent work - bones, skins and Civil War battlefields - particularly affecting...but then again, maybe she's also got a little Latin in her?
Photo credit:
top image, "Virginia Landscape #21," bottom image, "Untitled [Appomattox # 4]"