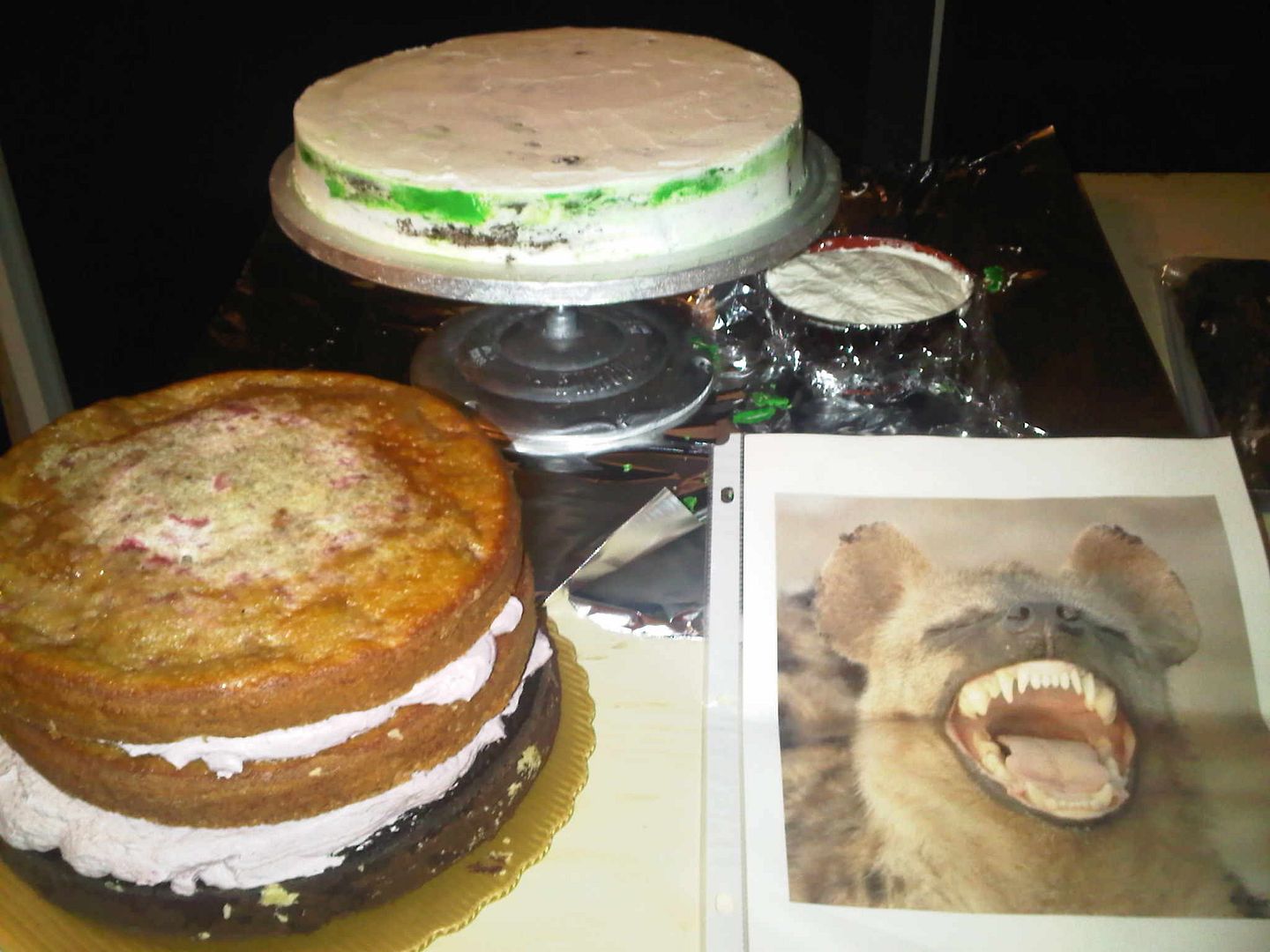 Robyn Winston's spotted hyena cake in progress
This past Thursday, Elizabeth and I safely completed our cross country drive, and with negligible damage to any of the art, furniture, books, tchotchkes, or other objects we loaded into the back of Cheryl, our
Penske
rental truck. Now that I'm a
San Francisco
resident, however, I must settle in, find a part-time job, and land happily on my art-making feet in a new and exciting environment. In other words, please understand if
HH
posts are irregular.
In the coming weeks, I hope to sort through the many drive-by snapshots Elizabeth took from the shotgun seat, including tremendous storms brewing over
Kansas
, vast
wind farms
in
Colorado
, and the stunning
salt flats
of
Utah
. In the meantime, I'm posting several photographs of the amazing
spotted hyena
cake that my friend and talented artist
Robyn Winston
made for my NYC send-off. I'm delighted to think that I may be one of a very few people who has been presented with a hyena shaped cake! Thank you, Robyn!
Robyn's finished cake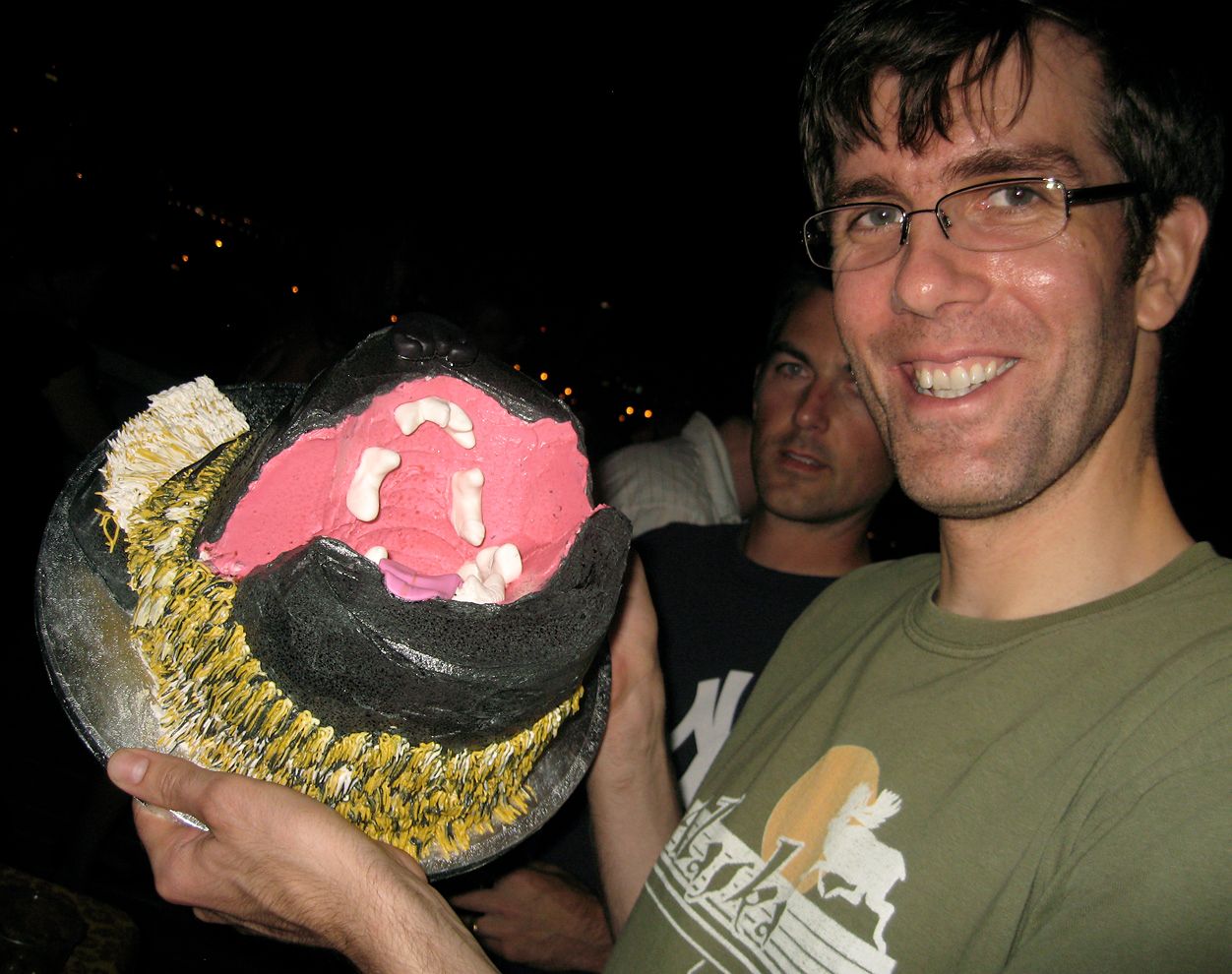 My happy mug with the hyena maw
Photo credits:
Robyn Winston
, 2010