Mary Ellen Bartley
"Untitled 49," from "Paperbacks"
2010
Archival pigment print
12 x 18 inches
San Francisco's resident bibliophiles
will have a hard time resisting photographer
Mary Ellen Bartley
's subject matter. The two most successful pictures in "
Books
," Bartley's solo outing at
Corden/Potts Gallery
, are part of the artist's "Paperbacks" series. "Untitled 44" and "Untitled 49" are particularly elegant tributes to the book as formal object; in both, paperback books are photographed against a light grey background, their fore edges or tails facing the camera. The book tails in "Untitled 49" resemble impasto strokes of oil paint, and the simple composition and subdued palette call to mind the still lifes of
Giorgio Morandi
.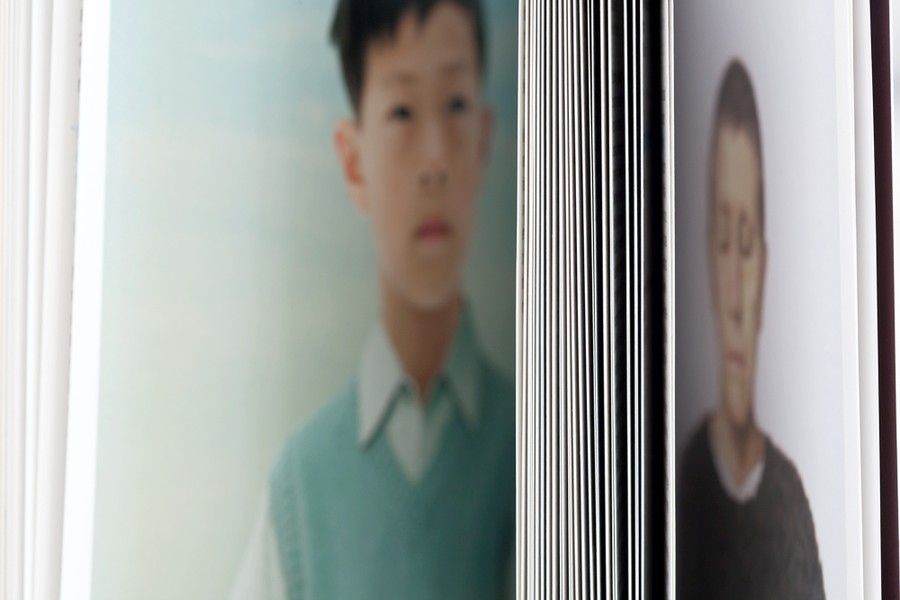 Mary Ellen Bartley
"All The More Real," from "Standing Open"
2011
Archival pigment print
18 x 27 inches
In the company of "Paperbacks," Bartley's "Standing Open" and "Blue Books" series are relatively weak. "Blue Books" is too contrived; the artist arranges blue-covered hardbacks in
Rothko
-like compositions that are attractive, but bland. For "Standing Open," Bartley photographs the fore edges of partially open books in close-up, so that the pages create stripes and, in the artist's words, "shadowy voids [...] that read like burns or stains." The fine concept is diminished by Bartley's decision to shoot artist monographs; the imagery printed on the pages of these collections too often dominates our attention, distracting from the series' formal impetus.
Mary Ellen Bartley's "Books" is on view through October 29, 2011, at Cordon/Potts Gallery (49 Geary St., Ste. 410, San Francisco, CA).
Image credits:
Mary Ellen Bartley photographs, courtesy Cordon/Potts Gallery