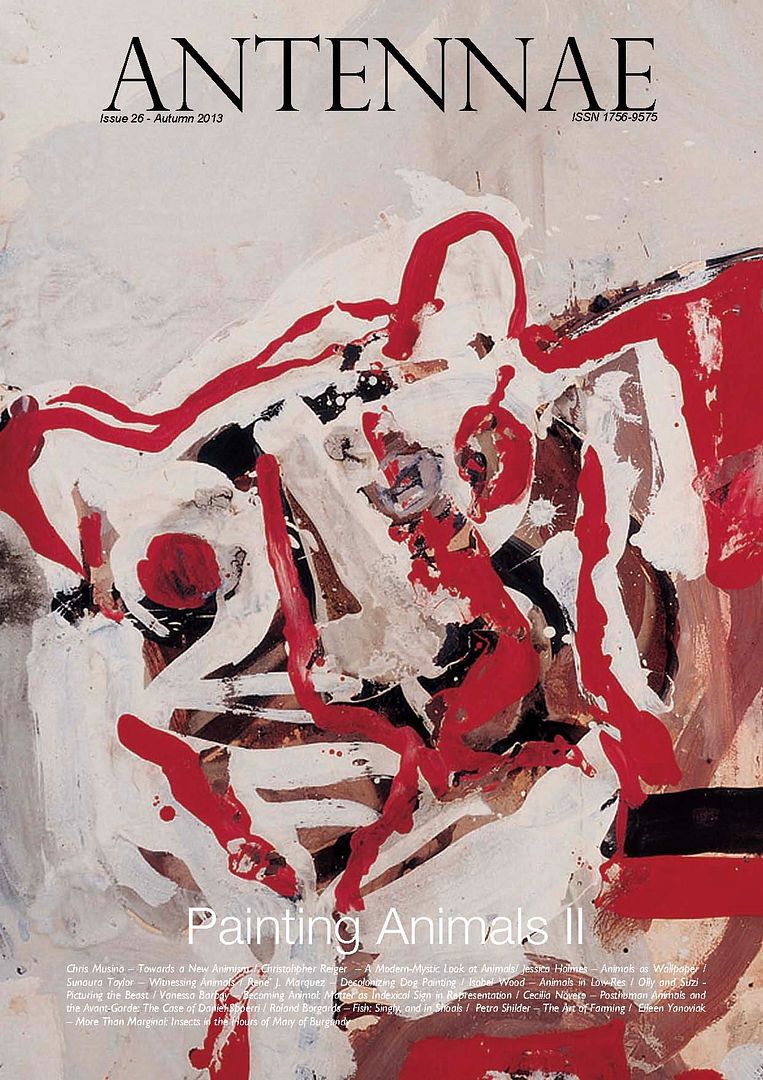 I'm pleased to announce that several of my paintings and drawings are featured in
Issue #26
(Autumn 2013) of
Antennae: The Journal of Nature In Visual Culture
. Accompanying the images, the editors printed a statement I wrote about the featured body of work.
While I'm not currently working on that series -- my attention is more focused on
the hybrid project I described in April
-- I'm delighted to have my work appear in
Antennae
, a journal that, as an artist and writer preoccupied by all things "nature," I've long been a fan of.
Image credits:
: Antennae, copyright 2013