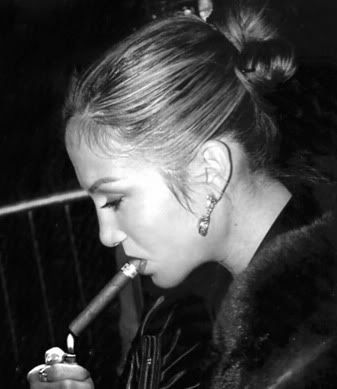 I have mixed feelings about people wearing animal fur. I have a beautiful
red fox
(
Vulpes vulpes
) skin displayed in my apartment. The skin belonged to a fox culled at
Heron Hill
during a time when the predator population had exploded, resulting in a decline in
duck
,
quail
, and
rabbit
populations. A number of foxes were trapped and a balance was again achieved.
Yet, despite my acceptance of predator control as a pragmatic
conservation
technique, I am generally turned off by
trapping
. I am not anti-trapping per se, and I appreciate the fact that its practitioners learn a great deal about the natural world, but a bullet represents a more humane death. I also find it troubling that urbanites, most of whom have only a vague,
Disney
-fied appreciation of wildlife, account for the majority of fur buyers. Excepting the far north, where the climate demands extra layers, it is not the trappers who don dead animals. Like
diamonds
, fur is but one more luxury in a world already too freighted with frivolous commodities that have hidden moral and environmental costs. (Though, lest we forget,
cotton
, the principal material in clothing worldwide, is far more destructive to animal species than the fur trade. If
animal rights groups
really want to help the rest of creation, they should consider targeting
the cotton industry
to demand more
sustainable practices
.)
But, while
I
find myself in the grey zone on the fur issue,
Pamela Anderson
does not
. Everyone's favorite "
Baywatch
" babe and rock-star sex toy is currently campaigning against
Jennifer Lopez
and other celebrities who wear fur. Anderson called Lopez an "idiot" in the press and asked
People for the Ethical Treatment of Animals
to "step up" its anti-fur campaigning by targeting J-Lo in particular. I hope Lopez likes paint.
Lopez has repeatedly demonstrated that she has no understanding of the natural world and little to no respect for animals, but Anderson knows only what "
Bambi
" and "
The Bear
" have taught her. A precious, willfully ignorant understanding of Nature is only marginally preferable to having none at all. Most troubling, though, is the sense that neither celebrity could be educated about wildlife because its reality is deemed boring by people like J-Lo or cruel by precious types like Anderson.
Photo credit
:
j-lo.net