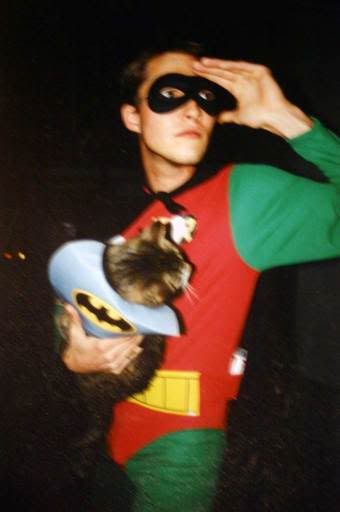 I'm off to Washington, D.C. tonight and I won't be back until late Sunday afternoon, so no new posts until then.
I thought I'd sign off with the picture above. My friend James (a.k.a., Robin),
a very talented photographer
, and my boy, Mr. Misi (a.k.a. The Bat Cat), team up to take back the streets. I've no idea why this seemed like the thing to post, but there you have it. Take care.
Photo credit:
Hungry Hyaena, 2003