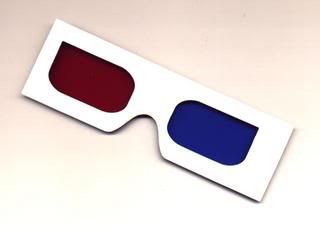 The nation is polarized, red and blue, heartland and coasts, small town and city. Not a day goes by without a talking head making mention of the "growing cultural divide." A few commentators respond angrily to such an assessment, pointing out that the populace has more in common than the media would have us believe. About the time you begin to think this may be the case, some other war of words is reported and the purple line appears anew. Having grown up in a small, southern village, I find myself loyal to many "red state" values and sensibilities, but my politics and philosophy – not to mention my living in New York City – make me very much a "blue stater." This push-pull relationship weighs on me, but one aspect of the "us versus them" context is particularly vexing: hunter versus environmentalist.
Firstly, I should state that I do not believe hunters and environmentalists occupy opposing poles. As outdoor writer Ted Williams put it in his excellent 1996
Sierra Magazine
article, "
Natural Allies
," "Hunters and anglers have a long history of protecting and restoring fish, wildlife, and habitat." Unfortunately, most environmentalists and hunters view one another as the enemy. One of my good friends - a proponent of animal rights – points out that "there is such stridency on both sides of the aisle that it's virtually impossible to fashion an argument that either side couldn't cram into their rubric."
Many members of the Sierra Club were outraged by Williams's suggestion that environmentalists should work with hunters to protect the ecosystem.
Letters
poured in to
Sierra Magazine
, condemning Williams for his "Neanderthal form of recreation," and stating that "no matter how politically correct you portray the mind of the hunter, killing for pleasure is sick." Comments like these miss the point. Killing for pleasure
is
sick, but I know hunters who view the kill as an unfortunate part of the experience, myself included. (The Neanderthal comment is just plain ignorant;
Homo sapiens
out-competed our extinct relatives, in part a result of our superior aptitude for hunting.)
"Hunter is a term that can include everyone from the fire-power yahoo who is simply out to kill something to what Stephen Kellert calls the "Nature Hunter," who knows a great deal about wildlife and wildlife habitat and is deeply conscious of the paradox inherent in killing these creatures he loves and respects. Indeed, many of the most vocal and articulate critics of hunting abuses are hunters themselves."


-Robert Kimber, Living Wild & Domestic
For many anti-hunting environmentalists, though, the "Nature Hunter" is a lie. To kill is to be subhuman and disrespectful.
(1)
Such an attitude is common at the extremes of the animal rights movement. Longtime People for the Ethical Treatment of Animals (PETA) spokesperson, Cleveland Amory, was influential in this regard. He believed that "all animals should be protected – not only from people but as much as possible from each other. Prey will be separated from predator, and there will be no overpopulation, because all will be controlled by sterilization or implant." Amory's utopian ideal is an expensive exercise in futility and it betrays his God complex, albeit one birthed of good intentions. In 1990, U.S. News & World Report published a cover story entitled, "Should Hunting Be Banned?" The two dissenting "voices" were that of Cleveland Amory and my father, George Reiger. Their debate was a familiar one. My father argued that hunting is not about "pleasure killing" and that "sportsmen" – a term I loathe – foot the bill for most United States conservation programs. Amory argued that hunters are barbarians who should be locked away. The truth lies somewhere in the middle.
Hunting proponents like to cite the excise tax on hunting equipment, be it guns or ammunition, and the revenue from hunting licenses, pointing out that hunting and fishing continue to pay for more conservation projects than all environmental groups combined. Anti-hunters respond by suggesting that similar taxes on binoculars and camping equipment would make up for money lost if hunting were prohibited. Such back-and-forth bickering is unproductive and unfortunate, but Ted Williams sensibly suggests that the marriage of these two forms of taxation could do a world of good in the meantime, providing many more millions of dollars "a year for ecosystem management."
Returning to Williams's 1996 plea in the pages of
Sierra Magazine
, I realize how incredibly vital his message is. In fact, it is more pertinent today than it was nine years ago.
"More than 50 million Americans fish, and 15 million hunt, yet environmentalists have made scant effort to forge any lasting alliance with them to protect land and water that sustain wildlife. 'Environmentalists don't reach out to sportsmen,' says Chris Potholm, a professor of government and legal studies at Bowdoin College in Maine. 'If they did, they'd be invincible. Whenever sportsmen combine with environmentalists, you have 60 to 70 percent of the population, an absolutely irresistible coalition.'"
In case the relevance of Potholm's point is missed, he continues:
"The biggest mistake enviros make is they always look to the Democrats first. If I can get the sportsmen on board, then I get them to bring the Republicans."
Bingo. In a country divided, bringing both political parties to the same table, in support of the same agenda, is a rarity. Backroom "nuclear" avoidance discussions aside, bi-partisan legislation has been the exception to the rule in the last six years. When it has occurred, it has often been the result of Republican voters, particularly "red staters," calling on their representatives to act in the interest of the environment.
"Cowboys Are Their Weakness," another
Sierra Magazine
article (Marilyn Berlin Snell, July/August 2005), tells the story of Karl Rappold, a Montana cattleman who traveled to Washington, D.C. to demand better protections for the Montana Rocky Mountain range when it was under threat of development for natural gas exploration. Rappold hasn't had an easy time of it. At home, he is viewed with ambivalence. On one hand, Rappold is from a long line of traditional cattlemen and he is widely respected in the community. On the other, he has put much of his ranch into conservation easements and he freely associates with folks from the Nature Conservancy and other environmentalist groups. "He notes that in Montana 'the word wilderness sends fear through people' because they worry that it's just land seizure by the federal government." Such red state distrust of environmentalism will die hard, but Rappold's involvement, and that of others like him, is cause for celebration. When he met with his representative in Washington, he was heard out because of who he is.
"'We were his people,' says Rappold. 'We weren't environmental people. We were grassroots people from the Montana Rocky Mountain Front, the people who live and work there.'"
Why is it, though, that so many red staters distrust environmentalism? It goes beyond their states' rights concerns. Ted Williams describes how hunters, fishermen, ranchers, farmers and rural folk alike have been wooed by developers and the energy industry.
"While environmentalists have been ignoring or alienating sportsmen, developers and their hirelings within the wise-use movement and Congress have been seducing them by dressing up in camouflage and flouncing around at photo-ops with borrowed shotguns. For example, the 50 senators and 207 representatives of the Congressional Sportsmen's Caucus loudly profess to defend fish, wildlife, and sportsmen but consistently vote to destroy habitat….These voting records make perfect sense when you check some of the funders of the caucus' money-raising tentacle: Alabama Power, Alyeska Pipeline Service, Dow Chemical, International Paper, Weyerhaeuser, Champion International, Mead, American Forest and Paper Association, National Cattlemen's Association, Olin and Phillips Petroleum."
Even some of the "sportsman" publications have been turned into mouthpieces for the moneyed development interests. Leading up to the 2004 election,
Outdoor Life
published a "Voting Guide" for hunters and fishermen. Not surprisingly, it recommended voting for George W. Bush. The Texan would fight to protect your right to hunt and own firearms, whereas New Engalnder John Kerry would "take your guns away." The accusation is patently false; though Kerry did support gun control legislation, none of it dealt with shotguns or bolt-action rifles, the primary firearms used by hunters – and we all know just how beholden Bush is to the energy industry. More than any other United States president, George W. Bush has rolled back the clock on environmental progress. Whether either group wants to admit it, this means he is adversely affecting both hunters and environmentalists.
It's high time the purple line becomes the purple core, bringing together rather than dividing.
Photo credit:
uplink.space.com
(1)
Many of my friends think a conservationist who chooses to hunt is a hypocrite. How can you kill animals if you want to protect them, they ask? I distinguish between preservation and conservation. A preservationist who choices to hunt is a hypocrite in my mind, but a conservationist is not. Many environmentalists advocate the extermination of invasive or "alien" species in order to better conserve biodiversity. A preservationist believes this is wrong, and that Nature will right any wrongs in due time. The preservationist is right, if considering only the geologic clock, but conservation is about making the world suitable for the greatest variety of life now, not long after humanity and countless other species have expired.