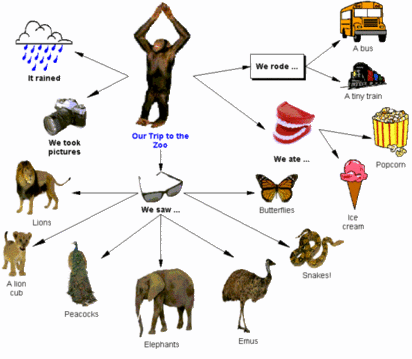 This past Sunday afternoon, I visited the
Bronx Zoo
with a friend and his wife. 4 1/2 hours of animal observation should energize and excite someone so passionate about conservation and ethology, but I sat sapped in a diner that evening, absently watching traffic merge onto the expressway.
What is it about zoos that so depresses me? Although a strong case can be made that zoos are unethical, this high-minded charge doesn't unsettle me. In fact, animal care has
improved at a remarkable rate
. In the 19th century, the
zoological garden
didn't exist. Their forebears,
private menageries
assembled to display wealth and influence, and side-shows designed as profitable entertainment, generally provided the caged animals with only basic needs. Fortunately, as the
study of natural history
flowered, so too did the zoological garden. Early zoos served two purposes; they provided the public with entertaining education and scientists with first-hand access to exotic species. Thus, the groundwork was laid for influential conservation organizations like the
Wildlife Conservation Society
.
Certainly, I sometimes feel that zoo enclosures are too small, too dirty, too damp, or too dry but, as a general rule, the care received by contemporary zoo animals ranges from good to excellent. The attention-grabbing headlines aside, most zoo keepers are diligent workers and conscientious stewards. Furthermore, zoo signage has improved greatly in recent decades. At the Bronx Zoo, signs provide visitors with general species information, but they also highlight curious animal behavior and pertinent environmental issues.
All of this is positive, so what is it that I find so objectionable? The answer, sadly, is the willful ignorance of the typical zoo goer. The bad behavior I observed on Sunday is routine. I watched people feed french fries and gold fish crackers to ducks and geese, and toss chunks of soft pretzel at
Pere David deer
(
Elaphurus davidianus
). Others banged on glass enclosures housing rodents, birds, reptiles, amphibians or monkeys. When I politely chided one young boy for striking several snake enclosures, he replied, "You're not my Dad," and ran off. Minutes later, I watched in shock as his father rapped on a turtle enclosure.
Some youngsters cursed at the animals while their parents stood nearby, saying things like, "Oh, that's gross" or "Yeah, you know that mother fu*ker is thinking about getting some frog pussy later tonight." One zoo goer approached a display and loudly asked, "What is that? Oh, my God. It's weird," then walked away. She never looked at the signage. A NASCAR fan (judging by his shirt and cap) was perplexed by the inclusion of a chainsaw in a rainforest vivarium. Leaning over a sign that detailed the negative impacts of logging in Central and South America, he shouted over his shoulder to his wife, "What is the
hacksaw
doing there?!"
Watching a group of
gelada baboons
(
Theropithecus gelada
) groom one another in the shade, I was startled by the booming voice of a middle-aged woman behind me. "Look at the gorillas. See the gorillas, everyone? You see 'em? Look at the Gorillas. Are these Gorillas? Yeah, these are the gorillas. See this one here? He's the father and he's cleaning the mother. Ain't that cute? Ain't that something? Damn! See over there. That's the babies of this mother and father gorilla. Umhmmm. Neat, huh? Look at those gorillas! That's something." I worried that the male baboon would be spooked by her soliloquy but, used to such noise and nonsense, he cast a few drowsy glances in our direction and continued grooming one of his harem. That the female he groomed was
not
pair-bonded, that the other females were
not
his offspring and that
none
of these
monkeys
were
apes
, much less
gorillas
, was of no interest to the woman. Rather than correct her, I watched to see if she would notice the large 2' x 8' sign in front of her, and thereby realize that these animals were not gorillas. She did not.
Zoo goers don't seem interested in learning. The zoo is, for most visitors, a place to kill some time with the kids. As a result, every animal is turned into a playtime caricature. All the species of
toucan
on display was either "
Toucan Sam
" or "
Zazu
from '
The Lion King
.'" (No toucan species is native to Africa, and Zazu was a species of
hornbill
.) The
Siberian tigers
(
Panthera tigris altaica
) were "
Tony the Tiger
" or "
Exxon
." Every animal is also characterized as horny (see frog comments above) or lazy ("Yeah, see up in the shade? He's chillin' after a long night of drinkin' with the boys."). Rarely is a creature deemed a fascinating fellow inhabitant of Earth, a testament to the marvel of evolution that is deserving of respect, study and conservation. Instead, the animals are reduced to easy parody and dismissed. Treated so poorly, the zoo encounter will merit little more than a show-and-tell remark; a day at the zoo generates the variety of temporal titillation summer blockbusters aim for.
A zoo trip isn't
only
about laughing at the unusual, though. Lifetime memories are granted via the purchase of stuffed animals. These plush, minaturized representations of the animal kingdom are manufactured in the Philippines, and they are more tolerable and meaningful than any fenced or caged beast, especially when they are tastefully arranged on a made bed.
When I visit zoos, I invariably contend with a surge of misanthropic loathing. Had someone approached me on Sunday afternoon with
Edward Hoagland
's "new variety of neutron bomb," one that kills off humanity but spares the "rest of creation," the nihilistic temptation would have been great. Of course, even if such a weapon existed, I wouldn't use it. There is no sense in punishing humanity for its inherited prejudices, most of which are shared by all the beasts. Still, one wonders how so many humans assume
scalae naturae
superiority, yet lack moral idealism and curiosity.
Photo credit:
ripped from
Strategic Transitions