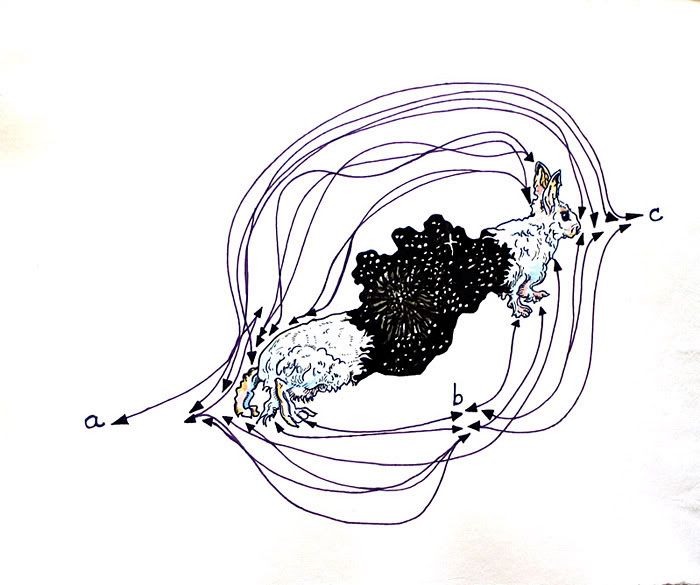 Christopher Reiger
"Constellation (a, b, c)"
2007
Pen and ink and watercolor on Arches paper
11 3/4 x 14 inches
Things will be quiet here for the next week or so. I just learned that I have an unexpected arts writing deadline in less than a week and I've already got a lot on my plate.
Though busy, things are very good. The in-progress video projects are very promising, and the photography-text works are looking solid, too. I'm still drawing a lot; one of the works from the current series is pictured above.
Within the next couple of weeks, I should be posting a number of new drawings to
my website
and, hopefully, some videos and photographs will follow soon thereafter.