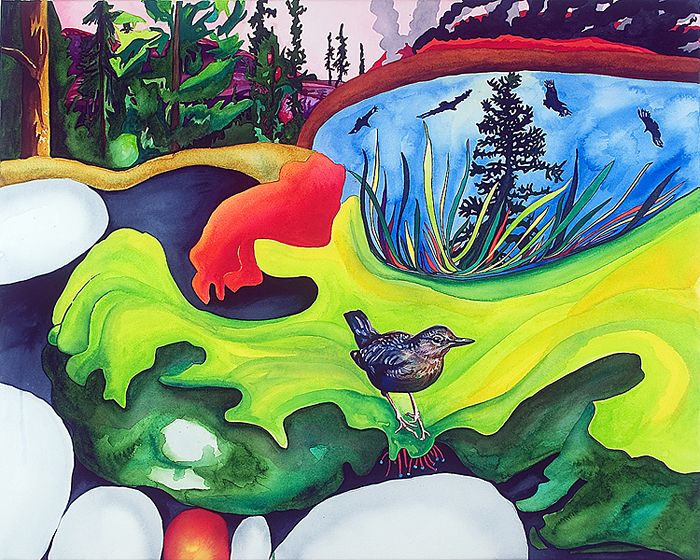 Christopher Reiger
"Riparian Interlude"
2006
Watercolor, gouache, sumi ink and marker on Arches paper
22 x 27 inches

I've just now realized that I didn't post an announcement for "Splash," a group show at Los Angeles' Cerasoli Gallery. I include two paintings from 2006, "Riparian Interlude" and "A Given Variable."
The exhibition closes this Saturday, August 2nd, so hustle on over if you're in southern California.
The details are below.
+++++
Cerasoli Gallery
"Splash"
July 12 - August 2, 2008
8530-B Washington Blvd.
Culver City, CA 90232
Gallery hours: Tuesday - Saturday, 11 AM - 6 PM