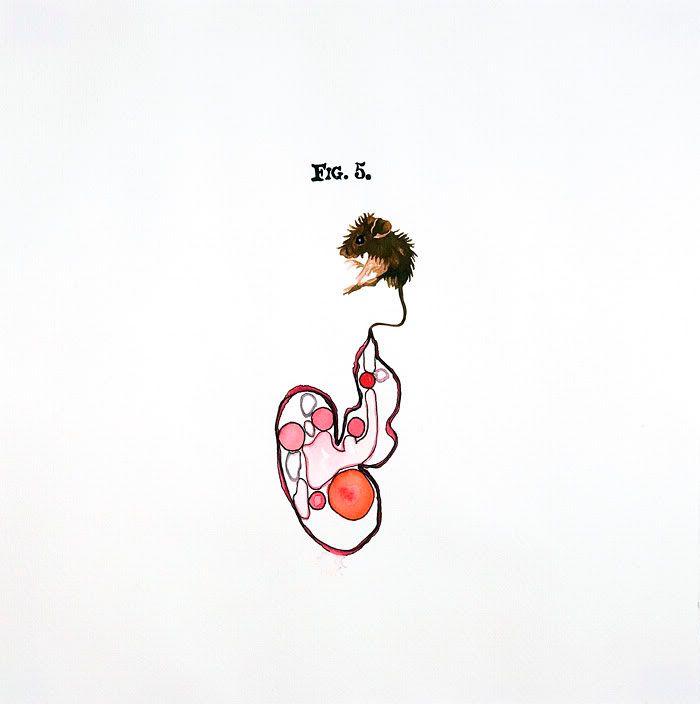 Christopher Reiger
"There, Suspended"
2008
Watercolor, gouache, marker and pen on Arches paper
12 x 12 inches
I designed my original portfolio website five years ago and, possessing only a rudimentary knowledge of
.html
, the result was plain to the point of blandness. I'm therefore happy to announce that
ChristopherReiger.com
has undergone a rather dramatic transformation!
The City Mouse
designed the new site, and I owe him a debt of gratitude for his hard work, great suggestions and good nature. A lot of folks tell me that website redesign is a headache; TCM made it a very pleasant affair.
The site also formally announces my
charitable sales model
. I'm pleased that interest in this approach to art sales has already been strong, and I hope that the website's launch will introduce the idea to still more people. As I write
on the site
, "If the sales model is a success, I plan to invite other artists to join an expanding network of professionals dedicated to making the art market work for the environmental and social causes that are most important to us."