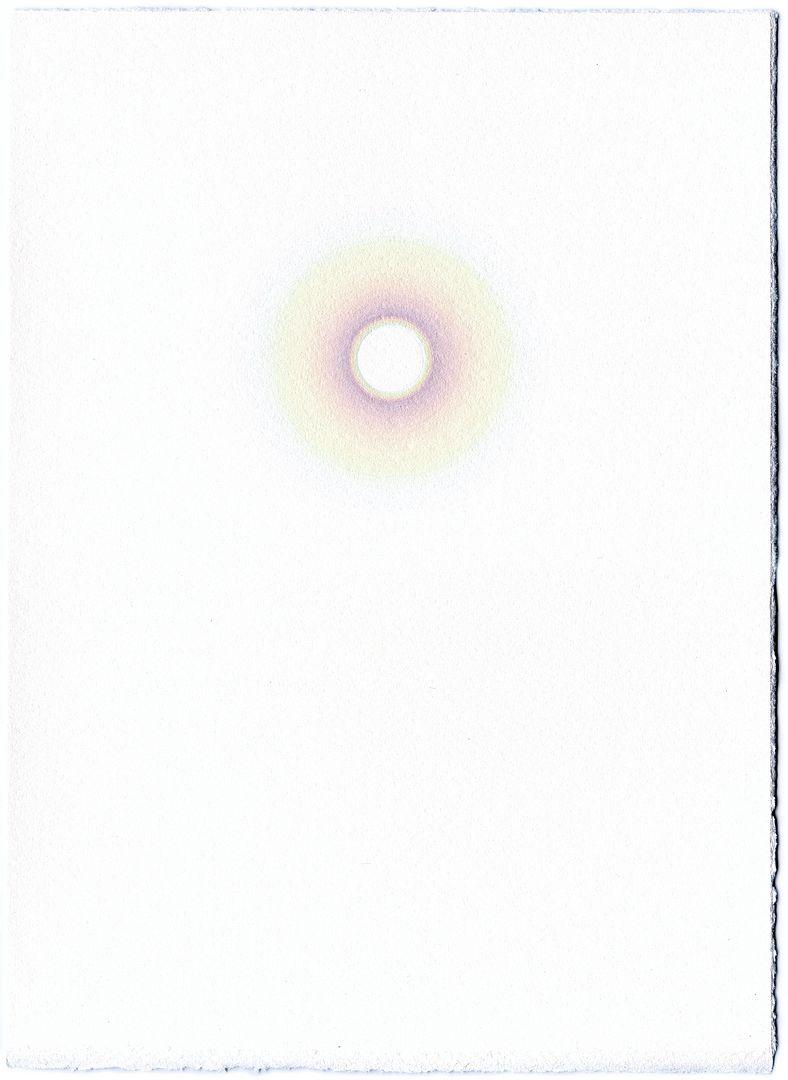 Jeffrey Simmons
"Apparent Horizon VI"
2010
Watercolor on paper
12.5 x 9 inches
If you're in the
Bay Area
this January, I encourage you to visit "
Apparent Horizons
,"
Jeffrey Simmons
' solo show of watercolor paintings at
Baer Ridgway
. Most of the works on view feature "semi-transparent concentric circles [...] with subtle color variations between each light-hued ring." That description, taken from the gallery's press release, is perfectly accurate, but it fails to convey the other-worldly experience of Simmons' pictures. Radiant and diaphanous, the circles vibrate and murmur on the paper's surface. Calling to mind minimalist
Buddhist mandalas
or
Hindu yantras
, the paintings could well serve as objects of sacred utility, focal points for meditation and, for those who dabble in mysticism, gateways into the sublime.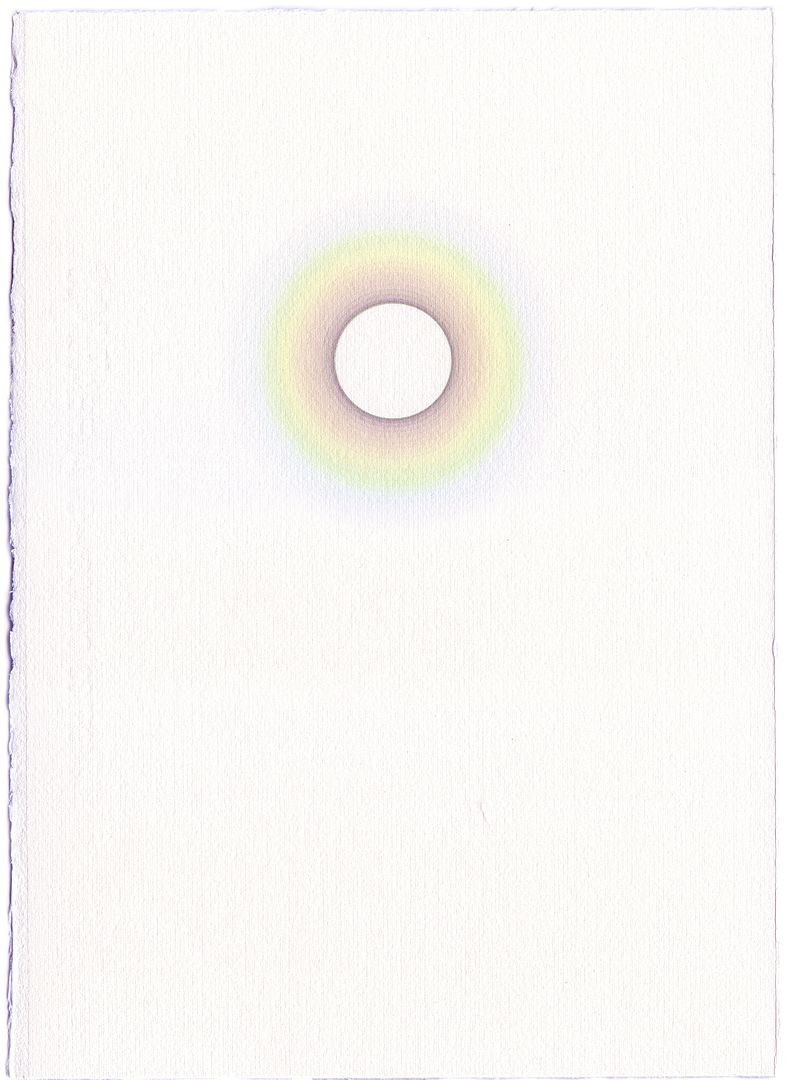 Jeffrey Simmons
"Apparent Horizon I"
2010
Watercolor on paper
15.75 x 11.25 inches
The Bear Ridgway press release describes Simmons' work as "painstakingly engineered." Indeed, like those of the mandala-making monk, the artist's processes require meticulous control. To produce the paintings, Simmons uses a rotating easel, situating his brush hand so that it remains stationary while the paper moves, turntable-like, beneath it. I get a kick out of knowing this; artists like to peer over one another's shoulders because we're as curious about the 'how' as we are enthused by the 'what.' When appreciating artwork, however, technique should be a secondary concern; if the machinations of
the man behind the curtain
are more important than the smoke and light show he endeavors to produce, he won't wear the wizard mantle for long. Happily, Simmons' shimmering, ethereal pictures prove him an adept; I look forward to seeing more of his work.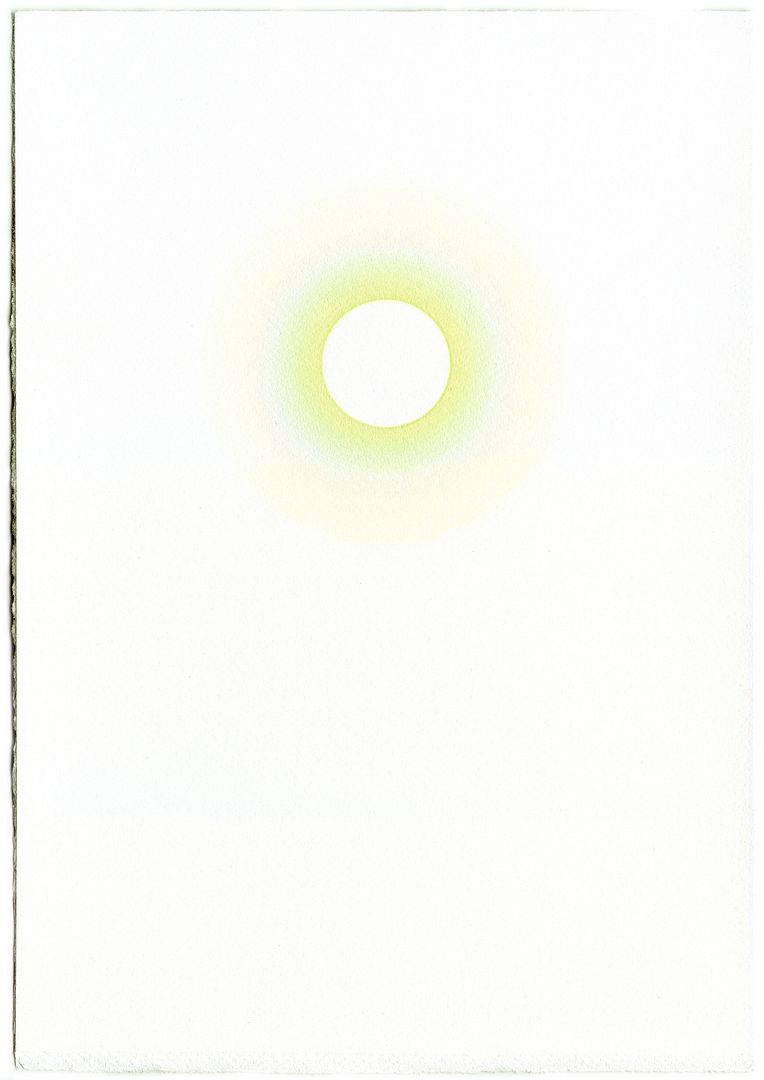 Jeffrey Simmons
"Apparent Horizon III"
2010
Watercolor on paper
15.75 x 11.25 inches
Imaged credits:
all images, courtesy Baer Ridgway Exhibitions