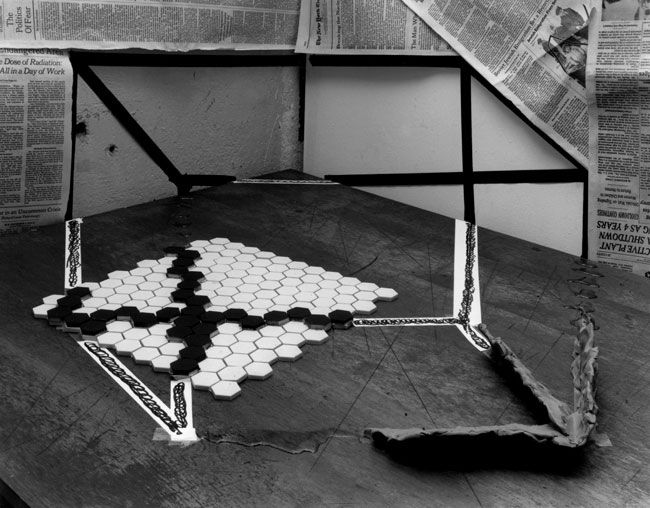 Zeke Berman
"Still Life With Necker Cube"
1979
16 x 20 inches
I've long celebrated -- even, in my idolatrous way, revered -- the
Necker Cube
, the familiar
optical illusion
created by
Swiss
crystallographer
,
Louis Necker
. I regard the impossible cube as a symbol of life's push-pull ambivalence and contradiction.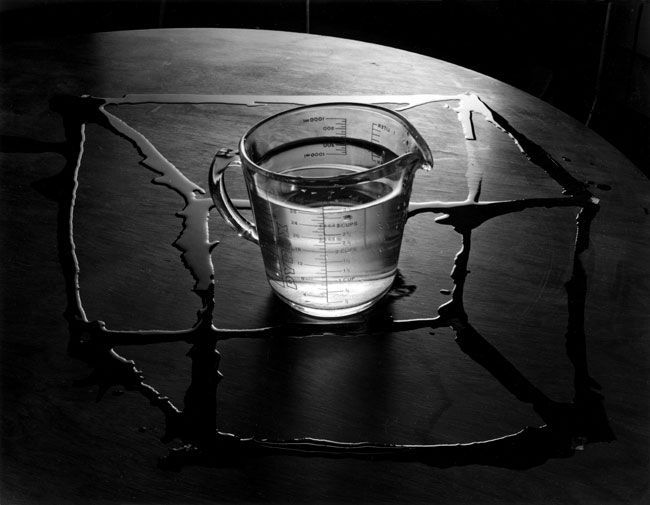 Zeke Berman
"Measuring Cup"
1979
16 x 20 inches
As I wrote
here,
in 2006,
"I'm preoccupied by...ambivalence. Most people think of the word, ambivalent, as a pejorative. Without question, it can be used in a disparaging way, especially when interpreted only to mean indecision, but what of the word's other meaning, 'the coexistence of opposing attitudes or feelings'? This latter usage accurately describes the balance sought by yogis, the Chinese yin-yang symbol, and the quantitative and qualitative possibilities figured in E=MC2. Contradiction, in this sense, is an altogether natural, even positive phenomenon."
Zeke Berman
"Domestic Still Life - Art and Entropy"
1979
16 x 20 inches
As a Necker Cube fetishist, then, I was especially excited to discover photographer
Zeke Berman
's "Still Life With Necker Cube" on a recent visit to
SFMOMA
. This evening, I paid a visit to Berman's website, and discovered several other pictures from the same time period that either feature my right-angled
mandala
or play with the ideas it provokes. Clever stuff....and handsome, too!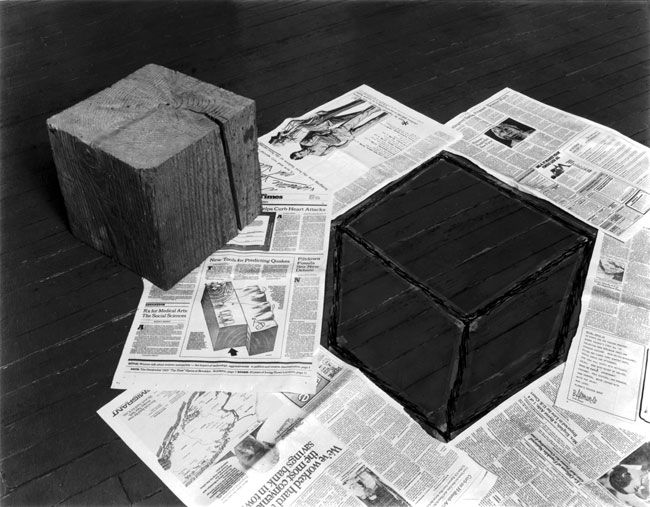 Zeke Berman
"Cubes"
1979
16 x 20 inches
Image credits:
all photographs from
the artist's website