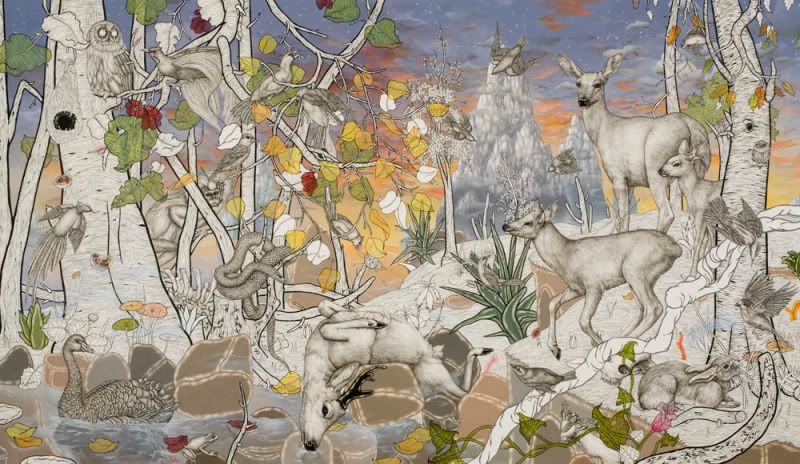 Jon Rappleye
"Where In This Land of Lively Beasts Scatters the Darkness Thin"
2009
Acrylic and spray enamel on paper
42 1/4 x 72 inches
Jon Rappleye
's work springs from a teeming imagination and, because
he also shares my
interest in the messy overlap of natural history and fantastical narrative, it comes as no surprise that I so respond to his mixed media paintings.
Reviewing "
Awakened In The Peaceable Kingdom
," his 2007 solo exhibition at
Jeff Bailey Gallery
, I noted that "the relationships between Rappleye's animal subjects have grown more complex and the ambivalent cycle of life and death is more readily observable" than in his earlier mixed media works.
"
Forgotten Planet
," Rappleye's current show, evidences still more growth. The best of the new paintings are the most nuanced, compelling compositions Rappleye has so far produced. Of course, it doesn't hurt that he includes plenty of snakes and owls, two of my favorite animal icons.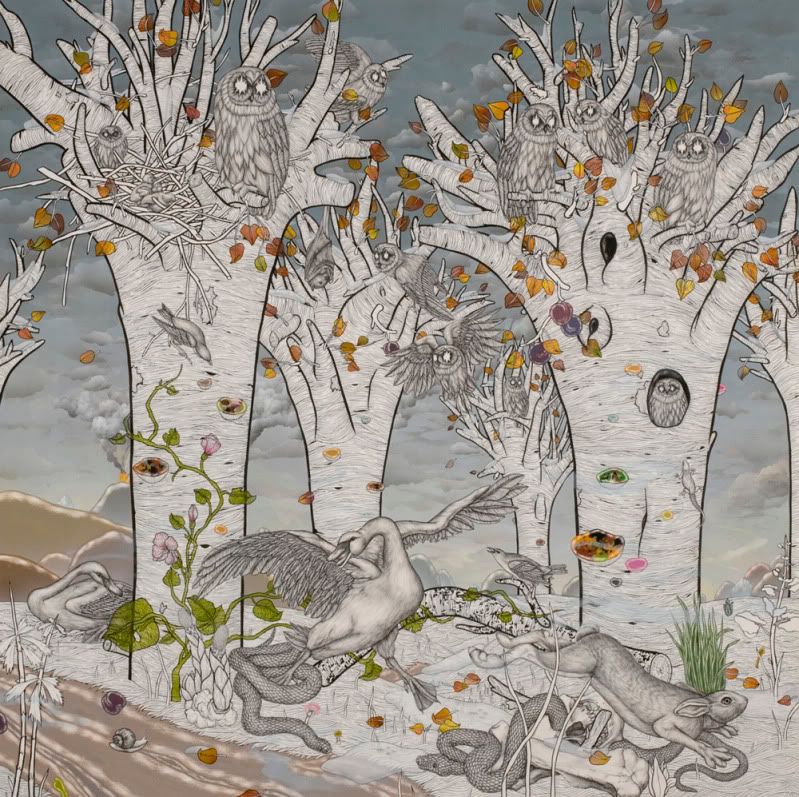 Jon Rappleye
"Awakened From Winter's Tranquil Slumber"
2009
Acrylic and spray enamel on paper
51 x 51 inches
Photo credits:
Jon Rappleye images courtesy of Jeff Bailey Gallery