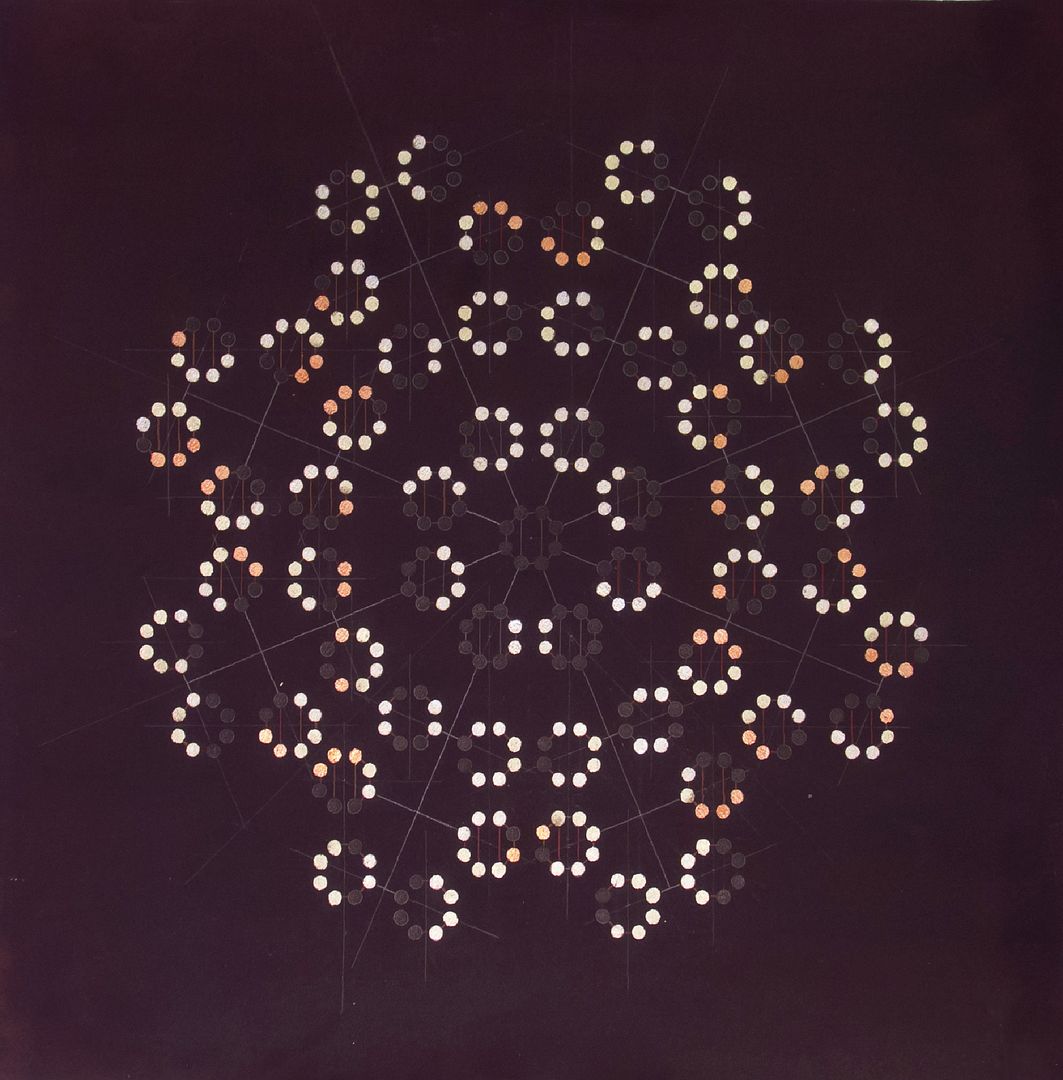 Owen Schuh
"Two Folds"
2012
Graphite, gold copper and silver leaf, and sumi ink on paper
32 x 32 inches
Due to time constraints, I've provided only brief remarks about three terrific, tangentially related downtown shows. All three are on view for just one more day, so rush out to see them, if you can.
+++++
"
Uncharted
," a handsome group show of works on paper at
Cain Schulte Gallery
, "explore[s] the concept of
mapping
as the visual and conceptual categorization and organization of relationships, systems, and interactions." Remarkably, the works included in "Uncharted" all relate well to one another (rare for a group show with such a broad theme), and the exhibition is compelling both visually and conceptually, but a few artists' contributions stand out.
Owen Schuh
's "Two Folds" is an elegant diagram illustrating all of the possible ways a piece of paper can be folded in two. Schuh is a precise craftsman, and his circles and lines add up to a kind of mathematical sublime. Without the aid of the press release, I wouldn't have recognized what it is that Schuh has mapped, but that isn't necessarily a problem. "Two Folds" also works as an arcane design, calling to mind the complicated but specific hierarchies of, say, a
Kabbalist
. That Schuh has produced an image that is as readily associated with mathematics as it is esoteric mysticism shouldn't surprise; just ask your neighborhood
theoretical astrophysicist
to discuss notions of beauty.